PV system for households refers to placing solar modules on the top floor or courtyard of a family residence, converting sunlight into alternating current with a component-level inverter, performing the commutation process, and directly utilizing the new energy to achieve household energy independence. Excess power can be fed into the grid. The electricity load of a single household is generally small. As long as a family has a small site such as a balcony or roof, a household pv system can be installed, and the electricity generated by a small household pv system is enough for a family to use and have surplus.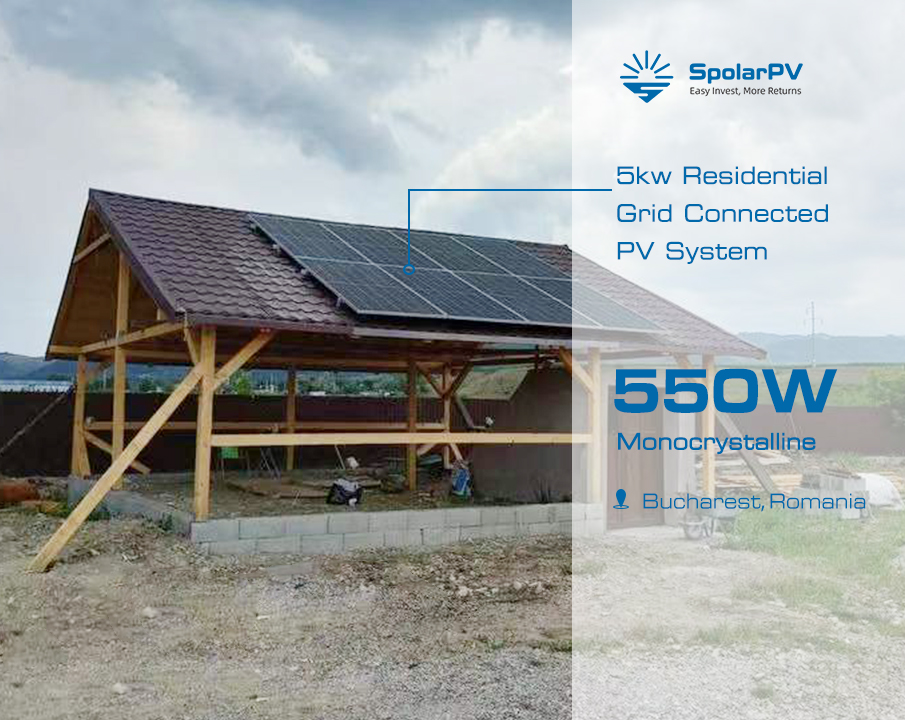 Installation cases shared by customers
Voice from customers:
SpolarPV solar modules are high quality and high efficiency, and pv modules continue to operate to generate electricity, ensuring power generation revenue; bringing maximum economic benefits to owners and investors!
Why choose us:
Solar modules produced by SpolarPV have obtained a number of certifications and are of reliable quality. We not only provide products covering various power requirements and different application scenarios, but our team also formulates and implements diversified pv system solutions based on the diverse needs of customers. No matter what your or your client's needs are, we will do our best to tailor and deliver your project successfully.