With the continuous updating of larger wafer size solar cells, bigger size and higher efficiency PV modules are researched and produced by many solar manufacturers using 210 mm or 182 mm silicon wafers, especially in the second half of 2021. Here, we listed 3 points between 182mm and 210mm for you to make choices when you refer to the future Big Modules.
How about the wafer trend of large size?
As using larger silicon wafers can further reduce costs, the two groups of 182mm and 210mm have not only sparked discussions among the solar industry but also become a hot spot of public concern.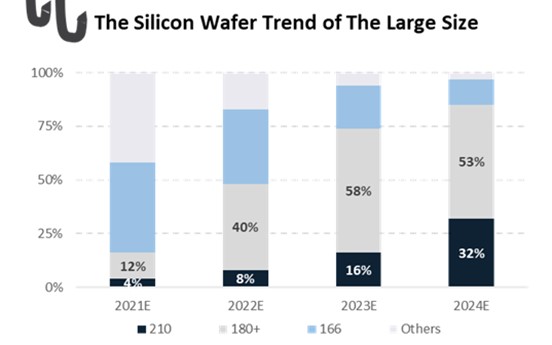 (sources: globalmarketmonitor.com)
On the one hand, the 182mm silicon wafer group jointly advocating the establishment of a 182mm*182mm PV silicon wafer standard (M10) as the standard size of the research and development of next-generation silicon wafers, cells, and modules.
On the other hand, the 210mm silicon wafers group believes they have the strongest ability to reduce costs and increase efficiency and are fully compatible with future photovoltaic technology.
Different opinions between 182mm and 210mm
The 210mm silicon wafer is too large, and the weight of the 72 cells 210mm module has also increased significantly, which will bring load risks. At the same time, the width and length of the module will increase accordingly, and auxiliary materials such as glass and frames cannot meet the supply.
Also, some Tiers 1 companies consider the four major factors of integrated silicon wafer size compared with the existing product span, equipment, technology, auxiliary material maturity, production line upgrade difficulty, and current product yield, 182mm is the best size for ultra-high-power modules.
Now the 210mm modules released in the industry, some manufacturers change to a 5-row, 3-cut can control large modules within the range that the container can carry. However, such a design also brings a considerable cost increase in the packaging process.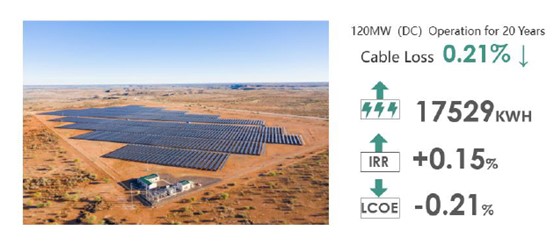 (Sources: Jinko Solar)
What is the future of 182mm and 210mm PV modules?
POWERCHINA recently issued a bidding notice for the centralized procurement of photovoltaic modules and inverters throughout the next year. As it states, for the PV modules, there has been a change in the size stipulated. That is to say, with 166mm becoming the lower limit, the change leaning towards mainstream modules featuring 182mm-size wafers and above.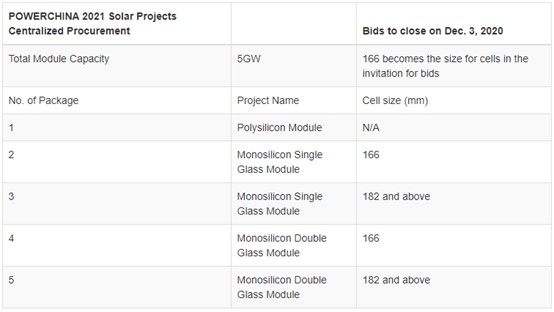 (Sources: PVTECH)